You will never feel bored since you are able to create everything. It's amazing to surprise you by your own imagination. 
Build a large variety of shapes and figures with this highly creative magnetic toy.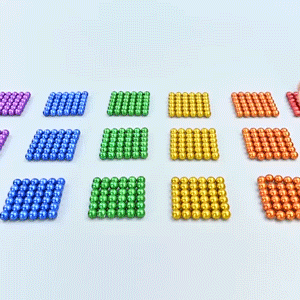 🔥

WE HAVE VERY LIMITED QUANTITIES AT THIS PRICE!!

🔥
Creative BuckyBalls shapes and designs
Using simple patterns, you can get cool and amazing structures with BuckyBalls, from the pyramid, sphere, tube to the more difficult shapes pictured below.
Feel free to use a few of the magnets in your BuckyBalls cube to hold some papers to a filing cabinet or stick a photo on the fridge — BuckyBalls can handle the load.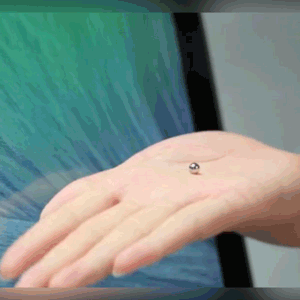 Use them when you need to massage your mind, practice your patience, relieve some boredom, or alleviate some stress.
Feature
FASCINATING FUN --Composed of 216 strong neodymium rare earth magnetic beads, is a spherical strong magnet that was exquisitely processed by magnetic balls.
COOL TOYS TO SHOW YOUR FRIENDS--Impress your friends and family with your cool skills and imagination by designing all sorts of shapes, models, and jewelry.
BUILD YOUR OWN UNIQUE DESIGNS--Studying math and geometry can be boring, but learning geometry and math through play, that's a different story; this set of magnets make learning interesting and hands-on.
Full of entertainment and creativity. -- Enhanced assembly capabilities. A creative toy with the ability that makes it possible to compose hundreds of geometric patterns. Improve people's intelligence and imagination. If you want to make more complex models, you can buy more items combined together
Specifications:
★Material: Metal
★Color: multiple colors
★Each small Ball Diameter: 5 MM
★Packing:Iron box
★This product is the ball is excellent technology, it is not easy to fade after using. Can stand Long-lasting friction and strong Antioxidant ability.
★This ball passed the SGS safety test.
Package Include: