Get Relaxing Fountain Instantly for your Garden/Balcony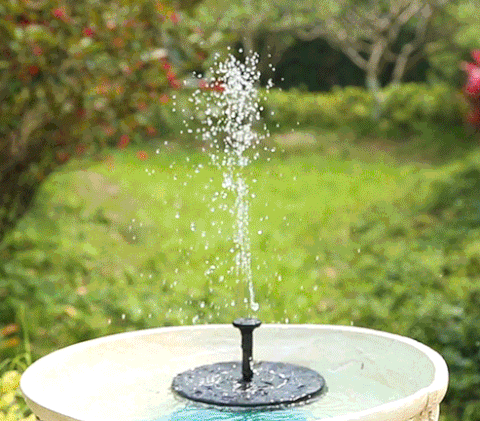 Perfect for Children, Pets & Birds
This is a Solar-Powered water fountain pump that works on solar energy. It has a submersible water pump. It is eco-friendly as it uses solar energy.
The solar fountain creates dynamic beauty, the spraying water attracts birds, butterflies, and dragonflies that brings so much vitality to your garden. The fountain floats on the water and needs no electricity. It runs automatically when the sunlight hits the solar panel.

The fountain is perfect for a birdbath, fish tank, small pond, pool, garden, patio, lawn, water circulation for oxygen, etc.
It comes with replaceable nozzles or sprinklers for interchangeable fountain effects. The height of the water spray depends on the nozzles connected.
Enhance the look of your outdoor garden pool.
A small fountain is required to fulfill your desire, here we are introducing a Portable Water Fountain.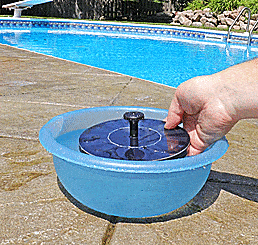 Advantages:
⛲ Eco Friendly: An extremely competent solar panel does not need a battery or electricity. It`s a good way to save money.
⛲ Multiple Applications: Use it wherever there is water.
⛲ Floating Fountain Pump: Just make the pump float on the water. Once the solar panel gains sunlight, it will run automatically within a couple of seconds. The brighter the sunlight, the better it works.
Instructions:
Always supply a sufficient amount of water in the fountain, especially on sunny days.
Ensure the pump is always below the surface of the water.
Keep the surface of the solar panel clean to avoid the pump get blocked with dirt.
The fountain works only when ALL panels are exposed to FULL, DIRECT sunlight. A leaf shading one panel keeps it from functioning. It does not store any energy.
Size: 16cm