What Makes Neck Massager so Special?
There are a lot of items on the market that promise to aid with neck pain. However, few people follow through on their promises. That's why we set out to create a solution that would deliver much-needed relief and relaxation without requiring the use of costly and perhaps dangerous pharmaceuticals. Our Neck Massager is a must-have for anyone suffering from neck discomfort, thanks to its proven technology, stylish design, and user-friendly interface.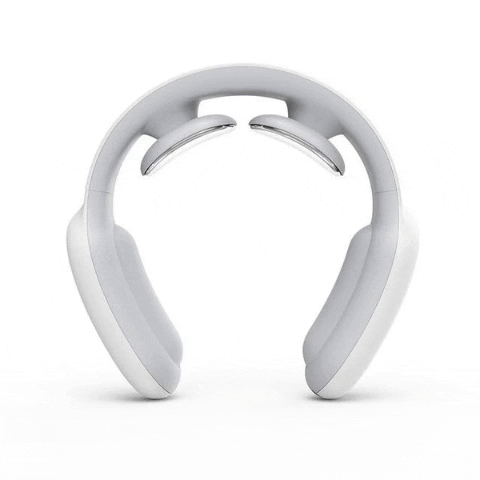 Proven Technology to Treat Neck Pain
Neck Massager relieves pain, heals stiffness and weariness in the neck muscles, improves blood circulation, and relaxes the user. All of this is accomplished by sending electrical impulses to your deep tissue, as well as electrical impulse simulation from a variety of massages. Heated healing aids these electrical impulses by stimulating blood flow and promoting cervical relaxation.

Designed for Everyday Use
We wanted to make sure that the Neck Massager could be used at home, the workplace, in the car, or even at the gym because it was created with busy lifestyles in mind. As a result, the is built of breathable silicone, making it both comfortable to wear and portable. You also won't have to worry about charging the Smart Neck Massager after each usage because a single charge will last for 10 to 15 sessions, each lasting 15 minutes.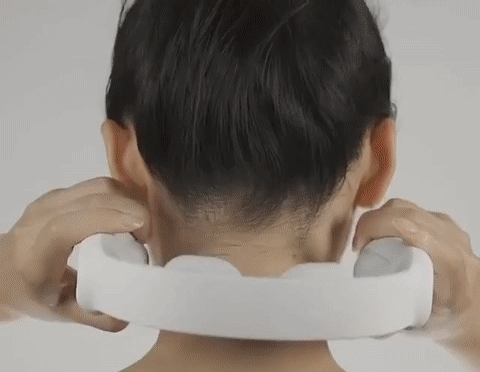 Easy to Set up & Use
Neck Massager comes with everything you need to get started. Simply take your Massager out of the package, charge it for at least 20 minutes, then start using it. Each time you use the unit, make sure your neck is fully dry. Adjust the modes and intensity to your liking after it's around your neck. There are 15 distinct levels of intensity to choose from. While there should be a minor jolting sensation, it should not be unpleasant. Reduce the intensity if you are uncomfortable. Use the Neck Massager at least once a day for the first two weeks to get the best effects.