Let This Unique Wooden Puzzle Free Your Deepest Imagination And Turn You Into A Logic Wizard !!!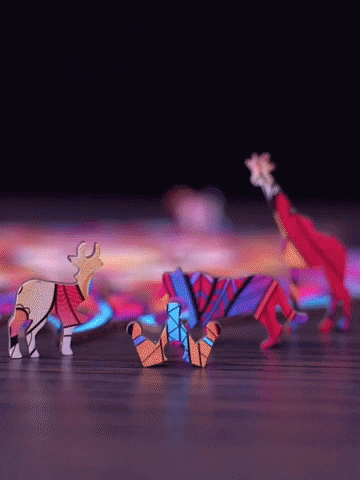 Parrot is the most popular and loved bird among children. Apart from being beautiful with its bright coloured feathers and beak, it is considered to be one of the most intelligent among birds.
They have relatively large brains, they can learn, and they can use simple tools. Because some species have the ability to make sounds like human voices and have plumages with bright colors, many species are kept as pets.
Each part of the puzzle will fit another one which is completely unlike it. It is quite challenging to find the same connection for different couplings. On the one hand, they look alike but on the other hand, they do not fit one another.
This is the uniqueness of our puzzles. This set does not imply just a usual puzzle assembling; it requires a very thoughtful process. The purpose of it is to find suitable couplings and create the scene of the forest life on your table. It is a whole universe and an exciting adventure into the world of animals.
Puzzles Will Help You To
Promote Eye-Hand Coordination
Improve Concentration And Patience
Develop Logical Thinking
Problem Solving Skills
GREAT AS A GIFT FOR BOTH A CHILD AND AN ADULT
It certainly isn't your ordinary, run-of-the-mill, cookie-cutter jigsaw puzzle. It is a wooden puzzle, it's art! A gift that will blow your minds. All parts are cut from birch playwood so you can feel the woody aroma. You would definitely enjoy playing with it.
UNIQUE SHAPE
Each puzzle piece has its own unique This is a highly complex assembly of more than 100 uniquely-shaped puzzles, similar to 1000 average cardboard puzzles in complexity. Let your mind wander to peaceful grasslands and flourishing forests with these puzzle sets!
PREMIUM MATERIALS
The puzzle is made from birch wood which gives aromaticity, uniqueness and is completely eco-friendly. It can be preserved for decades, hung on the wall, or used for display purposes. All parts of the puzzles are cut from HDF.
EDUCATIONAL
The puzzle can promote eye-hand coordination, improve concentration, patience, logical thinking and problem-solving skills.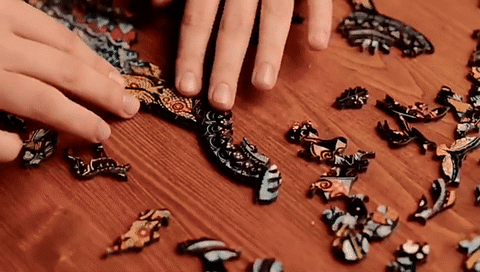 SPEND REMARKABLE MOMENTS WITH YOUR LOVED ONES
Solving a puzzle together is a great bonding experience, so why not introduce your kids to the wonderful world of jigsaw puzzles? This is an excellent choice for family game nights.
HOME DECORATION
When finished, they collectively create a breathtaking work of art that you can hang in your living room.